Uttaranchal Tourism
–»
Kedarnath - Vasuki Tal

Kedarnath - Vasuki Tal

Trek No. 4
Kedarnath * Vasuki Tal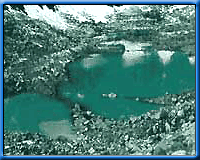 Duration :
6 Nights / 7 Days
Best season :
May to October
Destination Covered :
Kedarnath - Vasuki Tal
All is bright and beautiful at Kedarnath and the surrounding areas. The trek from Kedarnath to Vasuki Tal is a continuous ascent along a goat track and it offers a panoramic view of Chaukhamba peaks. Vasuki Lake is a pearl set in an unrivalled natural setting. The water is crystal clear and often seen with floating blocks of glistering ice. At the bottom of this, one can see rectangular slabs of rock. During winter it is completely frozen.
DAY 1 :
DELHI TO RISHIKESH (230 KM DRIVE)

DAY 2 :
RISHIKESH TO GAURIKUND (220KM DRIVE)

DAY 3 :
GAURIKUND TO KEDARNATH(14KM TREK)

DAY 4 :
KEDARNATH TO VASUKI TAL AND BACK TO KEDARNATH (16KM TREK)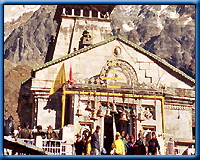 DAY 5 :
KEDARNATH TO SYALSAUR (52KM DRIVE)

DAY 6 :
SYALSAUR TO RISHIKESH (175 KM DRIVE)

DAY 7 :
RISHIKESH TO DELHI (230 KM DRIVE)
(TOUR CONCLUDE)
TOUR ENDS WITH SWEET MEMORIES TAKE HOME
Kedarnath - Vasuki Tal, Trekking in Uttaranchal Reservation Form